Revisions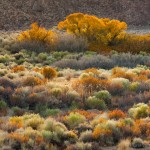 The National Vegetation Classification is supported by a standard that provides the basis for a process for considering, evaluating and acting on proposals. Yet, at all times, a definitive, current list of types will be available. As revisions to hierarchy are made and new descriptions are drafted, the new information will be posted on this web site. The ESA Vegetation Panel manages the formal review at each level of the classification. If you are interested in participating in the review process, please contact the USNVC Editor in Chief.
PROPOSING CHANGES TO THE NVC
The process for managing the NVC as a dynamic standard includes a peer review process and open access for anyone interested to submit a proposal for consideration. To submit a proposal for changes to the USNVC submissions are made through the ESA's Vegetation Panel's Proceedings website.
Figure 1 shows the data flow for managing the USNVC.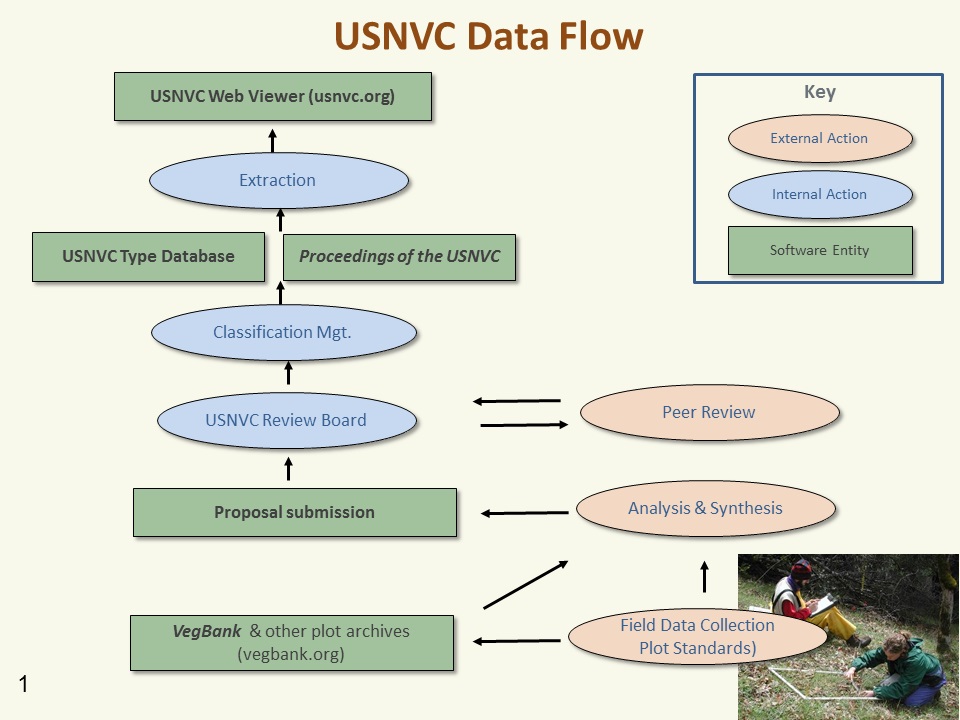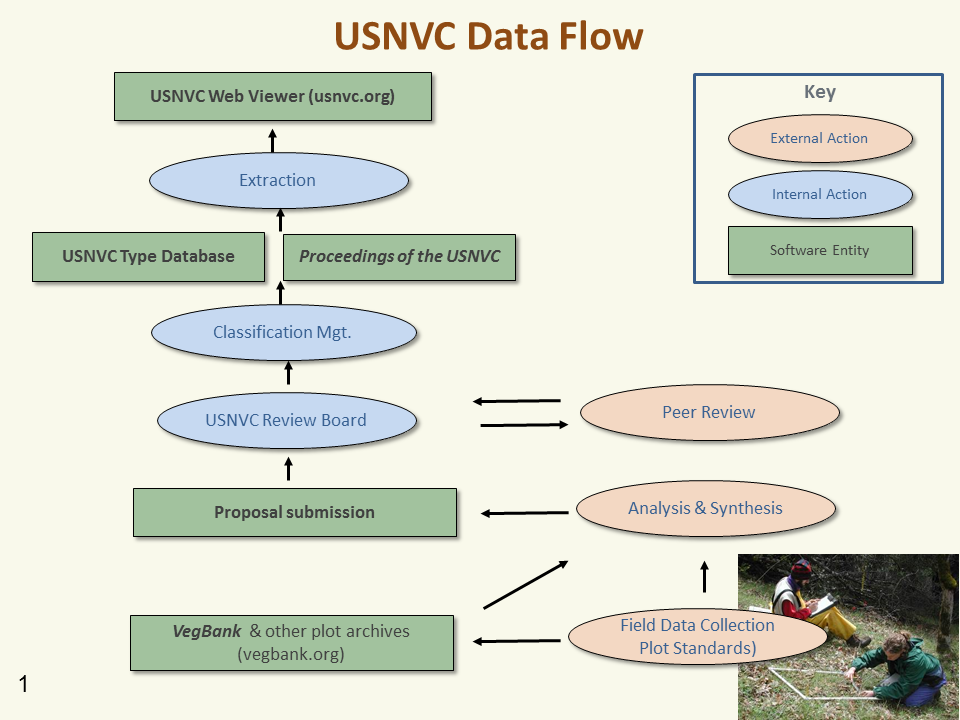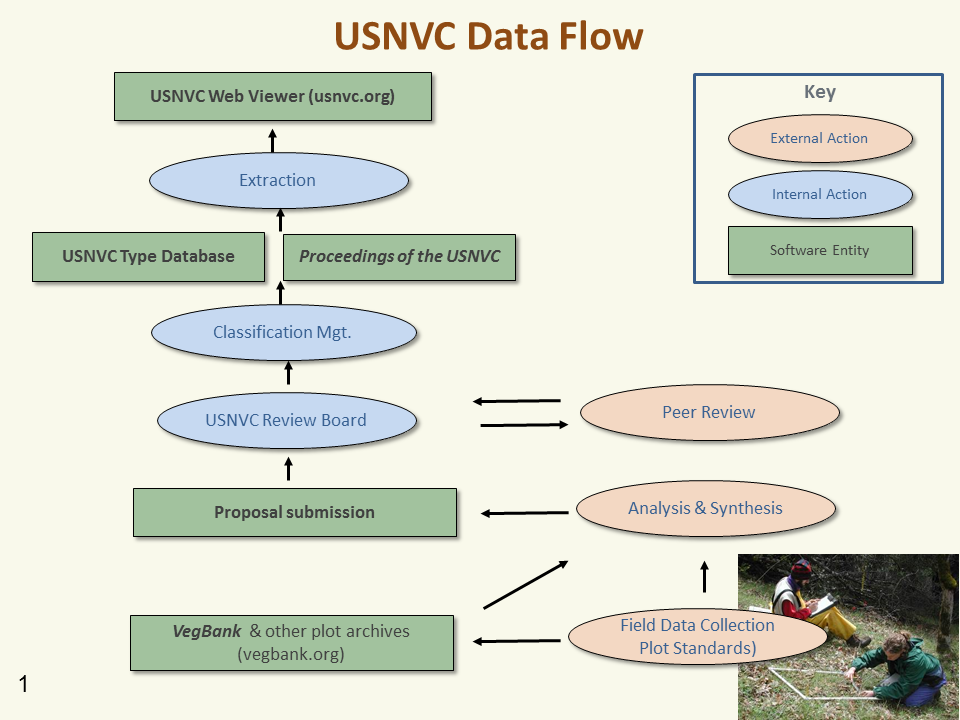 With the initial content of the hierarchy in place, the ESA Panel on Vegetation Classification is responsible for managing the peer review and publication of the Proceedings of the NVC.   When a proposal for changes to the NVC are received, the Editor-In-Chief works with the associate editors and regional peer review boards to conduct the peer review.